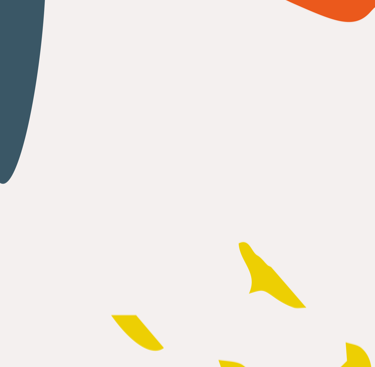 Joint letter to the Justice Secretary on the planned 500 prison places for women

The Rt Hon Robert Buckland QC MP
Ministry of Justice
102 Petty France
London, SW1 9AH
CC: Alex Chalk MP, Justice Minister
25 July 2021
Dear Secretary of State and Lord Chancellor,
We are writing to express our grave concern about the impact of the proposed 500 new prison places for women, announced at the end of January this year.
The proposals fly in the face of the Government's own evidence and criminal justice strategy which admits most women should not be in prison and commits to reducing the women's prison population, as well as re-offending rates.
There is well established evidence that community settings rather than prisons are more successful at addressing the root causes of women's offending, so often including experiences of trauma, domestic abuse, mental ill-health, debt, homelessness and harmful substance use.
Most women enter prison for sentences of six months or less, with prison sentences more likely to increase re-offending rather than reduce it. We are also concerned about a rise in self-harm for women in prison, which is now at the highest level in a decade.
The harm of prison affects not only women, but their families and children, as women are more likely to be primary carers and the majority of women in prison have children under the age of 18.
We know 95% of children have to leave their home when their mother goes to prison. Parental imprisonment is a recognised adverse childhood experience, with the risk of significant negative impact on children's long-term health and wellbeing, their school attainment, and later life experiences, including life expectancy and the likelihood of being imprisoned themselves.
It's even more concerning that these plans include accommodation for children to visit mothers overnight in prison, where a much more sensible and humane approach would see mothers released in the community to spend the night with their child.
We refute the Government's claim that additional places are needed to prepare for a projected rise in the prison population due to hiring more police officers. Not only does this completely undermine its own strategy on women, but experts from across police, probation, prisons and service providers agree that it doesn't have to be like this. Where schemes that divert women away from the criminal justice system before reaching court exist, there is a proven reduction in imprisonment and re-offending rates.
There is another way. The UK has a network of local services embedded in communities working alongside women to address their needs, including Women's Centres, which provide an anchor to help stop women being swept up into crime. The Government has recognised these are more effective at rehabilitation and can choose to invest in them instead.
We urge the Government to rethink these plans, and take the common-sense approach already outlined which has broad support, before more families and communities are unnecessarily torn apart.
We are ready and willing to work with Government to achieve the aim of its strategy to radically reduce the number of women in prison, but these new prison places thwart this goal.
Yours faithfully,
Dr Kate Paradine, CEO, Women in Prison
Alphonsine Kabagabo, Director, Women for Refugee Women
Kathy Evans, Chief Executive, Children England
Frances Crook, Chief Executive, The Howard League
Gill Walton, Chief Executive, Royal College of Midwives
Farah Nazeer, Chief Executive, Women's Aid Federation of England
Polly Neate CBE, Chief Executive, Shelter
Sarah Hughes, Chief Executive, Centre for Mental Health
Katie Lomas, National Chair, Napo, the Probation and Family Courts Union
Anne Fox, CEO, Clinks
The Rt Hon Baroness Corston of St George
Campbell Robb, CEO, Nacro
Deniz Uğur, Deputy Director, End Violence Against Women Coalition
The Rt Hon the Lord Bradley of Withington
Estelle du Boulay, Director, Rights of Women
Ian Lawrence, General Secretary, Napo, the Probation and Family Courts Union
David Challen, domestic abuse campaigner
Penelope Gibbs, Director, Transform Justice
Deborah Coles, Director, INQUEST
Pavan Dhaliwal, Chief Executive, Revolving Doors Agency
Harriet Wistrich, Director, Centre for Women's Justice
Suzanne Jacob, CEO, SafeLives
Angela Cairns, Chief Executive, Unlock
Fiona Dwyer, CEO, Solace
Jemima Olchawski, CEO, Agenda Alliance
Nina Champion, Director, Criminal Justice Alliance
Laura Seebohm, Executive Director, Changing Lives
Amy Gibbs, Chief Executive, Birthrights
Alice Dawnay, Founder & CEO, Switchback
Janet Dalrymple, CEO, Safer Places
Pippa Goodfellow, Director, Alliance for Youth Justice
Charlotte Day, Chief Officer, Bedford Women's Centre
Joy Doal, CEO, Anawim
Vivienne Hayes, Chief Executive, Women's Resource Centre
Dr Liza Thompson, CEO, SATEDA
Khatuna Tsintsadze, Co-Director, Zahid Mubarek Trust
Dr Mary-Ann Stephenson, Director, UK Women's Budget Group
Joeli Brearley, CEO, Pregnant Then Screwed
Naomi Delap, Director, Birth Companions
Janey Starling, Co-Director, Level Up
Seyi Falodun-Liburd, Co-Director, Level Up
Rose Dowling, Chief Executive, Leaders Unlocked
Claire Hubberstey, Chief Executive, One Small Thing
Chris Price, CEO, Pecan
Marchu Girma, CEO, Hibiscus
Hannah Shead, CEO, Trevi
Lisa Dando, Director, Brighton Women's Centre
Angela Everson, CEO, WomenCentre
Stef Martinsen-Barker, CEO, Cambridge Women's Resource Centre
Jackie May, Chief Executive, Women's Centre Cornwall
Kellie Ziemba, CEO, Kairos Women Working Together
Niki Scordi, CEO, Advance
Sara Swire, CEO, New Dawn New Day
Rokaiya Khan, CEO, Together Women
Natasha Finlayson, CEO, Working Chance
Niki Gould, Head of Women's Community Services, Nelson Trust
Helen Pankhurst, Convener, Centenary Action Group
Caroline Allouf , Co-ordinator, Tricky Period
Jenny Adjene, Co-Founder, Hip Hip Hooray (Social Enterprise)
Sandra Brown MA, Chartered FCIPD Chair of Trustee Board, Stepping Stones Luton
Sofia Buncy, National Coordinator, Khidmat Centres
Gemma Fox, Managing Director, North Wales Women's Centre
Kate Lill, Women Prisoners' Caseworker, Prisoners' Advice Service
Anna Herrmann, Joint Artistic Director, Clean Break
Helen Mills, Head of Programmes, Centre for Crime and Justice Studies
Naima Sakande, Women's Justice Advocate, APPEAL
Lauren Nickolls, Senior Project Manager, Maslaha
Cyrene Siriwardhana, Legal and Policy Advisor, Surviving Economic Abuse
Sara Garton, Head of Client Services, Nottingham Women's Centre
Emily Reynolds, Campaigns and Communications Manager, Wish
Nicole Guy, Centre Manager, Stockport Women's Centre