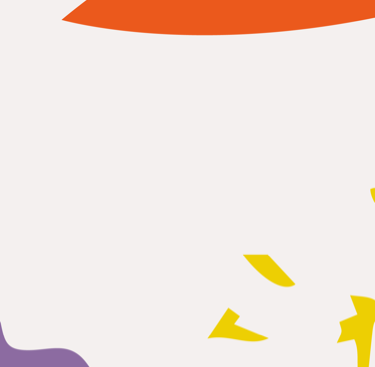 Women in Prison announces changes to Board of Trustees
Azrini Wahidin, Professor of Sociology and Criminology at the University of Warwick and Harriet Johnson, Barrister at Doughty Street Chambers announced as new Co-Chairs for the Women in Prison Board of Trustees.
Azrini is a renowned academic and researcher of imprisonment, and previous trustee at the Howard League. She has advised the Ministry of Justice, the Scottish Executive and the Irish Prison Service on the needs of women in prison.
Harriet is a barrister at Doughty Street Chambers, specialising in the defence of serious crime as well as related aspects of human rights law, and civil actions against the police. She is the founder of the annual Doughty Street Women events for lawyers, charities, academics and activists that focus on what more the law can do for women.
Azrini and Harriet are existing Women in Prison trustees and are taking over from outgoing Chair Jo Ryan, whose term as Chair has come to an end.
Jo has been Chair and Vice-Chair for the last 7 years and during her 14 years as trustee on the board, she has helped expand our services and improve financial sustainability, has led the organisation through the pandemic, and has grown and strengthened our infrastructure, and strengthened WIP's approach to diversity and inclusion. Under Jo's leadership, the board has grown and increased in diversity, including the number of trustees with lived experience of the criminal justice system.
Azrini and Harriet's appointments come as Women in Prison steps up its efforts to campaign to end the harm of prison, whilst providing support and advocacy to women through our teams in prisons, Women's Centres and through a range of specialist projects.
Professor Azrini Wahidin said: "I am truly delighted and excited to be stepping into the role of Women in Prison's Co-Chair, and I look forward to working with the team, women who use our services and funders to build on existing partnerships and forge new alliances. It is a privilege to continue to bring change for women in prison, providing strategic oversight to the organisation, building on its strengths and working to ensure that women can access support services that are strengths-based, needs-led, properly resourced and accessible to all who need them".
Harriet Johnson said: "I am delighted to be leading the board with Azrini. It is a tremendous privilege to be surrounded by such an enthusiastic, skilled and kind group of trustees, and I feel incredibly positive about the next phase of Women in Prison's future. I know we are all looking forward to providing as much support as we can for Women in Prison, its incredible staff, and, of course, the women it works with."
Dr Kate Paradine, Chief Executive of Women in Prison, said: "We're delighted to announce Azrini's and Harriet's appointments as Co-Chairs to the Board. They are taking over at a crucial moment for Women in Prison as we drive forward our campaigns and service delivery to meet new challenges.
"So incredible has her contribution been, it is impossible to thank Jo Ryan enough for her inspirational leadership and absolute dedication to Women in Prison as Vice-Chair and then as Chair, especially during the coronavirus crisis. Jo has played such a pivotal role in helping to shape Women in Prison into the organisation it is today and we will miss her enormously."
Jo Ryan said: "Although it is with great sadness that I am stepping down from Women in Prison's board after 14 years, I'm pleased to be handing over the reins to Azrini and Harriet. It's been a great honour to help lead Women in Prison, alongside so many dedicated and passionate trustees, in order to grow and solidify our frontline services, reputation and influence.
"I'm so proud of the staff team for their dedication to putting the women they work alongside at the heart of everything they do and to fighting to end the harm of prison. This mission was what drove me to join the organisation in the first place and I look forward to continuing to support Women in Prison in this work."